Latest News: Tampa Hillsborough Expressway Authority Unveils Two New Slip Ramps to Enhance Commuter Experience
READ MORE
https://www.tampa-xway.com
Greg Slater
Executive Director (CEO)
Greg Slater has over two decades of public service, most recently serving as Secretary of the Maryland Department of Transportation (MDOT). At MDOT State Highway Administration, he worked his way through the ranks, starting his career in Plats and Survey operations, advancing to leadership positions in the Engineering and Planning/Programming offices. Greg's commitment to customers, community involvement, collaboration, and innovation will help THEA prepare for the future.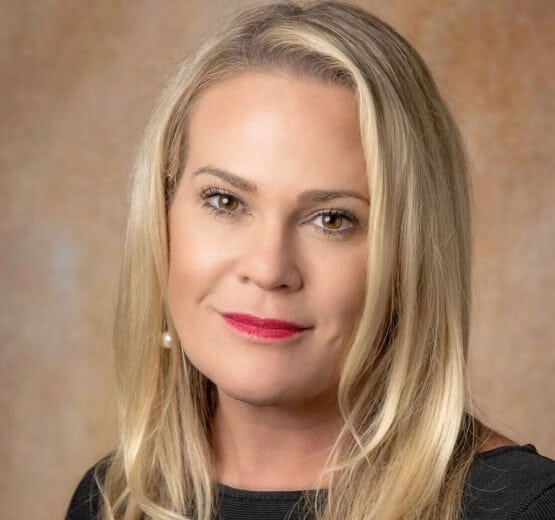 Amy Lettelleir
General Counsel
Amy Lettelleir joined THEA in 2017 as CFO, bringing to the team more than 20 years of experience as a Public Finance Professional. Today she serves as THEA's General Counsel where she uses her business acumen, negotiating skills, and deep knowledge of law and regulations to provide expert and strategic legal advice to THEA's Executive Director and Board of Directors.
Amy started her career as a real estate attorney and served as a public finance attorney for more than 10 years working with governments and local government agencies. She has been a member of the Florida Bar for 25 years.
Brian Pickard
Director of Operations and Engineering
Brian W. Pickard, P.E., serves as Director of Operations and Engineering, with over 35 years of experience providing engineering services for the Department of Transportations in Maine and Florida. Brian has served in various Leadership roles including Senior Management Level responsibilities in Bridge and Roadway Design and Maintenance, Construction Materials Research and Testing, and Construction Management. He also completed a stint with a top Engineering Consultant Firm, leading their CEI Services Group in Florida.
Jeff Seward
Director of Finance
Jeff Seward serves as THEA's Director of Finance and has over 30 years of local government, private-sector, and military financial management experience and expertise. Jeff has directed all financial aspects of the business including financial and strategic planning, long-term debt financing, economic development, procurement management, financial analysis, auditing and process/quality improvement, and monitoring of financial performance. Jeff earned his master's degree in public administration from California Lutheran University and a bachelor's degree in history and government from Columbia College.
Shari Callahan
Director of IT & Security
Shari Callahan has been a member of the THEA Team since 1998. In her early career, she built THEA's IT Department from the ground up, growing it from just four desktop computers to the cloud-based, seven server, 60+ device department that it is today. She is responsible for the THEA's networks and technology infrastructure, which includes the overall design, security, management, enhancement, and operations of all THEA networks for all departments.
Shari earned her Bachelor of Science degree in Accounting from LeMoyne College in Syracuse, NY. She is PMP Certified and has participated in countless technical and management training programs. Her areas of expertise include Network Administration, ITS Network Administration, User Support, and Building Systems.
Robert Frey
Director of Planning and Innovation
As Director of Planning and Innovation for the Authority, Bob is responsible for new projects including the Connected Vehicle Award, THEA's USDOT Automated Vehicle Test Bed Certification.
Keisha Pickett Boyd
Director of Strategy, Communications, and Community Engagement
Keisha Pickett Boyd is equipped with more than two decades of experience in journalism, public relations, event planning, marketing and community outreach. As a graduate of the illustrious Florida Agricultural and Mechanical University (FAMU) and the University of Phoenix, Keisha offers a diverse and multicultural background and has worked some of the most recognized brands in the country. She has developed a great working relationship with national news outlets, community and professional organizations, leaders and everyday citizens.
Keisha is a five-time Griot Drum Journalism Award winner for her published features for BlackintheBay.com and the Power Broker Magazine. In addition, she was also named as one Tampa Bay's Most Influential People.
Emma Antolinez
Toll Operations Manager
Julie Aure
Project Manager
Shannon Bush
Contracts & Procurement Manager
Joe Ferreira
Field Services Manager
Sally Fisher
Project Manager
Elizabeth Gray
AP Manager
Tiana Hill
Business Operations Manager
Gary Holland
Toll Systems Manager
Chaketa Mister
Administrative Specialist II
Toni Nhlapo
Procurement Coordinator
Frederick Pekala
Toll Operations Specialist
Lisa Pessina
Controller and Assistant Director of Finance
Anna Quiñones
Project Manager
Brian Ramirez
Project Manager
Szabina Szenassy
Accountant I
Charlene Varian
Executive Assistant to CEO
Felipe Velasco
Systems Architect
Judith Villegas
Engineering Project Manager